Get a Home Insurance quote now. Start saving.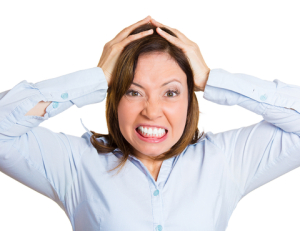 "If I could only go back and do it all again, I would"It's a thought that runs through the minds of many homebuyers.
In an October 2014 survey, the Real Estate Council of Ontario (RECO) found that 41% of all home buyers have some form of regret, only a narrow margin better than an average first time home buyer.
Below, a Real Estate website TheRedPin covered an interesting list of pitfalls that lead to regrets for both a first time home buyer as well as an experienced one:
1. Going in blind
In an interview with Global News, Bruce Mathews, Deputy Registrar of RECO said that the biggest issue comes down to buyers "not understanding the process." From home inspections and mortgage insurance to moving costs and more, buying a home is a complex process, so it's only to your benefit to get acquainted with basics.
Brush up on your Real Estate 101. Remember, it's not about having all the answers but getting the basic foundations and knowing enough to ask the right question from your real estate agent.
Looking to buy a new property?
Want to sell an existing one?
Let InsurEye connect you with the best real estate agents.
2. Not asking questions
Working with a professional realtor means having a plethora of information at your fingertips. Staying quiet won't help you. Whatever inquiries you may have, regardless of how simple the question, are always worth asking. This is where working with a top-notch realtor that you trust and carries industry knowledge and experience really comes into play. In any case, there are questions to should ask yourself and then there's questions you should ask your realtor before buying.
3. Changing your budget
Don't let your emotions or unrealistic expectations sway you from going over the budget set by your mortgage pre-qualifications. Instead, develop a solid plan beforehand that clearly lays out the budget for your ideal house, and stick to it!
4. Not knowing the neighbourhood
[home_insurance_square_widget]While your real estate agent is there to guide you through every step of the way, it's also worth doing some independent research in on your potential new neighbourhood. If you found a home you truly love, visit the neighbourhood on your own. Check whether it's located near trains or a noisy flight path. Drive around during rush hour to see how busy the roads get, go for a walk at different times of the day, explore nearby parks and amenities to identify whether the are is a good fit for you and your existing lifestyle.
5. Ignoring the future
When purchasing a new home, you're not only buying into the present but also the near future. Be aware of how your neighbourhood is set to change years down the line. Are there major high-rises coming to the neighbourhood that would end up blocking your view? It's not enough to just count the number of construction cranes that are up. Dig deeper by asking your realtor on his or her insights on the area and do some independent research to see what major developments are set to take shape nearby.
6. Not reading the terms and conditions
So you've finally found your future home and now you're ready to sign the contract. While we've all been poorly conditioned to ignore terms of conditions, contracts can often be riddled with mistakes and unexpected costs. Ensure all your contracts are reviewed properly by you or a lawyer. Moreover, don't make assumption that when it comes to real estate, all home buying contracts are standardized.
We'd like to hear from you! What would you add to our list?
One of the common regrets found amongst buyers is that they do not spend enough time researching and interviewing real estate professionals before picking one.
This post is brought to you by TheRedPin tech start-up with a unique business model that streamlines the real estate journey. TheRedPin is a different kind of Real Estate and Mortgage Brokerage, focused on delivering exceptional end-to-end services and benefits, not found at other traditional brokerages.