Get a Home Insurance quote now. Start saving.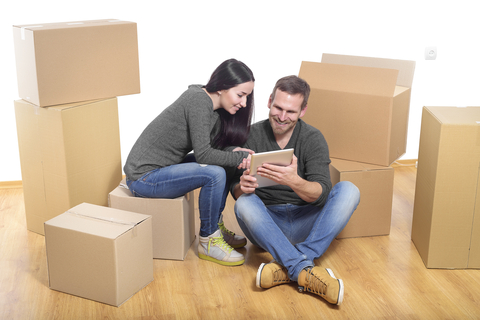 We found that many consumers have a solid knowledge how mortgages work but there is more uncertainty around closing costs. That is why we asked our friends at the financial services comparison site RateHub.ca to share with us their insights about closing costs.
Closing costs are all the costs you'll need to pay for in order to buy a home – and they can add up fast. In fact, closing costs typically amount to between 1.5 and 4.0% of the purchase price of your home – and that's on top of your down payment. For example, if you bought a home for $400,000, your closing costs could be in the $6,000-$16,000 range. Are you wondering how closing costs could be so expensive? Let's take a quick look.
Home Inspection
If you're buying a home, your first closing cost is a home inspection. Though they are typically only in the $300-500 range, depending on the size of the home, it's a cost you'll need to be prepared to pay for as soon as you think you like a home enough to want to make an offer. (And if you live in a city where bidding wars exist, you may even want to have your home inspector's number programmed into your phone.)
Legal Fees
 You will also need the help of a real estate lawyer (or notary). It's your lawyer's job to conduct a title search, get title insurance (another cost) in place, register the home in your name, draw up a Statement of Adjustments and facilitate the financial transactions on closing day (including giving you your keys). You can expect to pay $1,000-1,500 in legal fees (including the title insurance).
Looking to buy a new property?
Want to sell an existing one?
Let InsurEye connect you with the best real estate agents.
Land Transfer Tax
 One of your lawyer's other jobs is to calculate the amount of land transfer tax you'll have to pay, in order to buy the property. Land transfer tax is calculated as a percentage of the purchase price of a home, and must be paid for with cash on closing day. Almost every province has a land transfer tax, except for Alberta and Saskatchewan who instead levy much smaller fees.
Since it's a percentage of the purchase price, it's not surprising that land transfer tax is often one of the most expensive closing costs you'll have to pay for. For example, the land transfer tax on a $400,000 home in BC is $6,000. The good news is that, if you're a first-time homebuyer in BC, Ontario, Toronto or on Prince Edward Island, you may be eligible for a land transfer tax rebate.
| Region | Ontario | Toronto | British Columbia | Prince Edward Island |
| --- | --- | --- | --- | --- |
| Maximum rebate | $2,000 | $3,725 | $7,500 | $2,000 |
| Rebate will cover LTT to a maximum home value of | $227,500 | $400,000 | $475,000 | $200,000 |
| Partial refund available? | 50% refund if spouse does not qualify | 50% refund if spouse does not qualify | Partial refund for homes valued between $475,001-$499,999 | No |
PST on CMHC Insurance
 If your down payment is less than 20% of the purchase price of your home, you will have to purchase mortgage default insurance (otherwise known as CMHC insurance). This type of insurance protects your lender, in the event that you default on your mortgage, and it's a premium that is added to your mortgage and paid off over the life of the loan – so it's not a closing cost, per se.
[home_insurance_square_widget]There is, however, one cost associated with CMHC insurance that you may need to pay for with cash. If you live in Manitoba (7%), Ontario (8%) or Quebec (9.975%), you need to pay the provincial sales tax (PST) on your CMHC insurance – and that amount is due on closing day. For example, if your CMHC insurance premium was $7,000 and you lived in Ontario, you'd have to pay $560 in PST on your CMHC insurance.
Other Closing Costs
There are some other closing costs to be aware of. For example, if you're buying a brand new home or condo, you will have to pay GST/HST on the purchase price (depending on which province you live in) as well as a warranty fee. And if the seller had prepaid any of their utilities or property taxes, you may have to pay them back a prorated amount for any days where you hold possession of the home. All of this is to say that, before you decide to jump into the housing market, make sure you have enough saved to cover both your down payment + all of these additional costs.
These insights were kindly shared by RateHub.ca, financial services comparison site, that helps Canadians find the best products and the best mortgage rate to meet their needs. Their education centres, tools, and calculators were designed to empower users to make smart financial decisions.