Get a Home Insurance quote now. Start saving.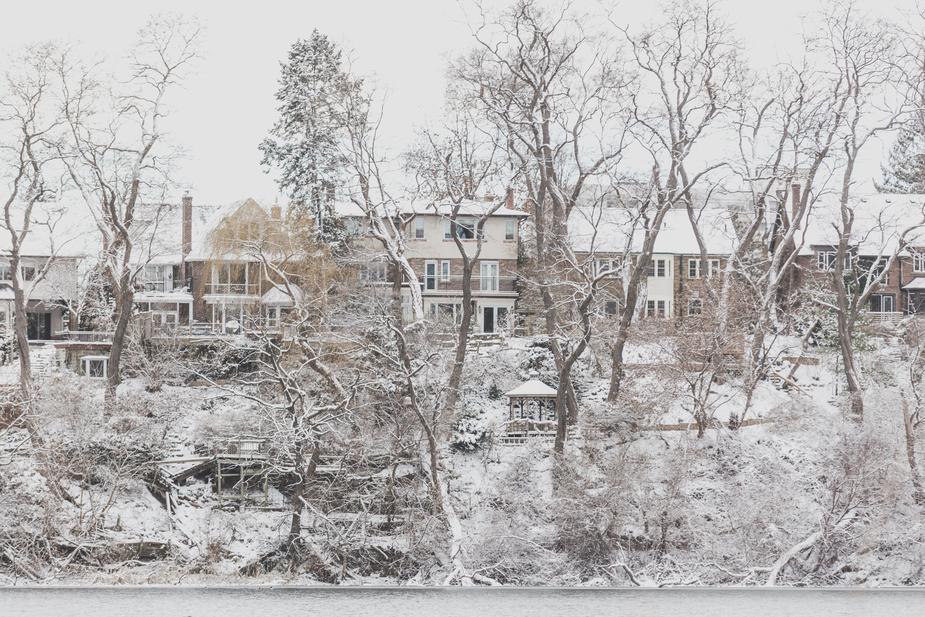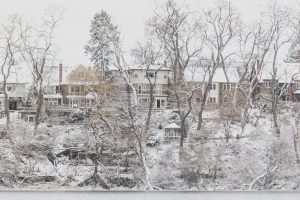 Is a new job or another factor making you fret about the need to sell your home in January? Save your emotional energy for a good marketing plan, a good sales agent and your unleashing of optimism. Real estate sources note that nowadays fewer bad times to sell exist in major city markets. While acknowledging that everything tends to slow down in late December through to January, they all agree that action picks up again the week after New Year's Day. Even if a spate of bad weather descends to keep potential buyers away, that sale is not necessarily delayed for long.
While it's true that less inventory means less competition and bidding wars, the upside is that your realtor will have more time to market your property—and so will you! When you think about it, when would you devote less energy into making your property appealing? No season is spared but, in some ways, winter tasks are simpler.
Here are 10 ways to lure potential buyers in the cold months.
Time your open house wisely
While New Year's Day tends to mark the end of the holiday period for many, hold off your open house during other cultural observances, such as the Eastern Orthodox Christmas that falls on January 7 and their New Year's a week later, or the Chinese New Year, which falls on February 16, when Chinese buyers are likely to be preoccupied with family gatherings and feasts.
Take advantage of the highest point of sunlight by adjusting open house and show times to midday (ideally 11 a.m. to 2 p.m.).
Clear snow and ice
Keep that shovel handy and also salt to keep all walkways and driveways clear and safe during your sale period. This task includes any outer areas that may need to be gained for inspection purposes.
Winter doesn't have to be stagnant and cold. Embrace it: Spruce up that snow-free porch with attractive welcome mats for both inside and outside entrance-way doors (also good for boots). A simple, healthy and elegant outdoor potted winter fern, or a wreath on the door becoming to January and onwards, can also enhance that engaging wow factor.
Inviting exterior lighting
But not Christmas lighting! All holiday decorations and bright-coloured bulbs should be removed and replaced with soft garden and landscape lighting, such as spotlights to accentuate your home's key assets. Install good lighting in any dark corners, especially around the front door.
[home_insurance_square_widget]
The right indoor ambience
Setting a cozy, cheerful winter interior with a few (unscented or beeswax) candles and a warm temperature are like going the extra mile, and yet these tasks are effortless. Turn on the gas fireplace if you have one, or have that wood-burning fire crackling in the hearth during show times.
A winter sale means early spring-cleaning
Of course all the ambience in the world, no matter in what season you sell, won't mean much unless your house is clean. Decluttering, fixing minor repairs, repainting, staging, and a good marketing campaign are musts to entice a potential buyer. So, before putting your home on the market, go around your house, make a to-do list and attend to the chores, one by one.
A place for footwear and coats
Nothing is more aesthetically chaotic than boots and coats thrown helter-skelter or stacked up on hooks in a mudroom or main entranceway. Winter footwear, especially, can track in dirt, moisture and salt. You want to present an orderly and neat appearance from the moment a potential buyer steps over the threshold.
A large rubber mat or oversized boot tray with a layer of absorbing stones; a clean, functional and roomy closet for your guests' outerwear; plus a convenient shelf for hats and gloves—these handy items go a long way as selling features and a pride of ownership that prospective homebuyers will readily adopt.
Emphasize your neighbourhood
Is your home close to trails conducive to cross-country skiing and snow-shoeing, or a community ice rink or tobogganing hill? Maybe an upcoming community winter festival, special indoor events at a local museum, active local arts and sports, a quaint town nearby? Does your street have regular municipal snow shovelling? Research all the positives in your immediate vicinity and boast about them to prospective buyers.
Advertise with spring and summer images
Although potential buyers will view your home in winter, advertise images that display your home in other seasons. In fact, when they come to your home, have an album handy that showcases your home's best landscaping features or outdoor living space. Give them the tools to set their imagination ablaze.
Price to sell
Bidding wars can take place during the winter months, but the reality is that a winter market is generally slower-paced for transactions. Pricing your Toronto townhouse or Hamilton condo to sell, such as fair market value, is of prime importance to snag that winter sale.
Research and gain knowledge
Industry experts recommend you interview several agents to get their opinion on a realistic listing price. Ask them what they will do to market your home, what commission rate they'll charge, and what team member will be doing the work.
With research and knowledge, you can make better-informed decisions and feel confident about them.
Looking to buy a new property?
Want to sell an existing one?
Let InsurEye connect you with the best real estate agents.