Buying with credit is safer than debit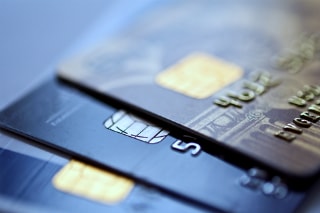 Debit cards provide a convenient method to make everyday purchases without the need to carry around wads of cash. While they benefit from the safety of a PIN number and daily withdrawal limits, debit cards can become compromised and fall victim to identity theft and fraud. Debit card issuers offer protection against theft, but restoring stolen funds into an account is a tedious process that can take several weeks.
Credit cards, on the other hand, pair similar security measures backed by a comprehensive guarantee to limit the fallout from a compromised card. In many cases, credit cards also offer insurance that can save money. Debit cards work just fine, but credit cards are a better way to make purchases. Here's why.
Zero liability protection against fraud
Consumers that make purchases using their credit cards are protected against unauthorized purchases. According to the Financial Consumer Agency of Canada, card holders are afforded fraud protection through Visa and MasterCard's zero liability policies as well as American Express' fraud protection guarantee. Credit card issuers will not hold you responsible for any losses, provided that there's been reasonable care in safeguarding your card and PIN number.
In the event of a lost or stolen card and unauthorized use, you can be reimbursed for transactions made online, by phone, in store and even at the ATM. With a compromised credit card, you don't actually lose any money as your credit card account is not linked to any chequing or savings account. If you notice suspicious activity when reviewing your monthly statement, simply contact the card issuer before payment is due to resolve the issue.
Credit card benefits that save money
Credit cards offer insurance coverage for added peace of mind on important purchases. These benefits, including extended warranty, purchase assurance and price protection, save money and should not be overlooked.
When making large purchases such as electronics or furniture, credit cards can provide an extended warranty to lengthen coverage beyond the original manufacturer's warranty by up to an additional twelve months.
Purchase assurance is particularly useful in that it covers the loss or damage of an item within 90 days of the credit card purchase. If an accident or theft occurs within the time frame, the item can be replaced, repaired or refunded at the discretion of the card issuer. Some cards such as Capital One's Aspire Travel World Elite MasterCard offer even longer coverage such as 120 days.
Purchases made on some credit cards are covered under a price protection benefit that entitles the cardholder to a refund on the difference should there be a price drop within a specified time period—usually up to 90 days, depending on the card.
Putting it all together
Given the comprehensive fraud protection and added insurance, responsible credit card use far outweighs purchases made with debit cards.
In the case of a new cell phone, purchase assurance would cover accidental drops or theft in the days immediately following the order and result in a full replacement or refund. The extended warranty would add an extra year of coverage to address any defects or battery issues. A price drop due to holiday sales could also result in additional savings.
On a final note, if your credit card ever gets compromised and you notice a suspicious phone purchase on your statement you didn't make, zero liability and fraud protection promises will ensure a speedy resolution and removal of fraudulent charges.
Can your debit card do that?
RateHub.ca is a website that compares mortgage rates, deposit rates and the best credit cards in Canada with the goal to empower Canadians to search smarter and save money.