Welcome to your car insurance guide for Sudbury. This page will guide you through the ins and outs of car insurance premiums in Ontario, will discuss how to find the best rates, and what car insurance myths could be holding you back from the best policy.
What are typical Car Insurance rates in Sudbury?
These charts help you better understand the differences in rates by comparing select provinces and age ranges. The differences can be quite varied.
Overall, drivers in Ontario spend more on vehicle insurance than drivers in any other province. Even though government intervention has attempted to drive down rates in Ontario, they are still disproportionately high when compared to the rest of Canada.
When compared to Toronto, Mississauga, and Brampton, drivers in greater Sudbury enjoy somewhat lower car insurance rates – between $90 and $120 monthly.
Get to know all Car Insurance components
Car insurance is compiled from a variety of pieces. Some are mandatory, others are not. Your policy is a combination of what is mandatory followed by a selection of pieces that provide the coverage you want.
Insurance component
Description
Type
Collision insurance
Collision insurance is for damage to your car and provides a reasonable sum to replace your vehicle if it cannot be repaired.
Not mandatory
Liability insurance
This is mandatory coverage that helps pay for damages to the other person and vehicle in the accident. Damages include but are not limited to:
medical bills, lost earnings, and legal fees. It is highly advised to get more than the minimum coverage because it is not only cheap, the minimum may still leave you responsible financially for millions if you are sued by the other driver.
Mandatory
Comprehensive insurance
This type of auto insurance covers damages outside of accidents and collisions. Examples include extreme weather, vandalism, falling objects, fire, theft, and flooding.
Not mandatory
All perils
Your car could be stolen by someone from your own household, or damaged by an additional driver. All perils is the coverage that mitigates this risk.
Not mandatory
Uninsured motorist / Hit-and-run coverage
Unfortunately, some drivers operate without coverage, or fail to stop or remain after an accident (hit and run). For this reason, this coverage is mandatory.
Mandatory
Accident Benefits
Accident benefits help to cover medical and other relevant expenses, such as nursing care and income replacement, resulting from the injuries caused by an accident.
Not mandatory
What cars are the most expensive ones to insure?
The cost of car insurance in Sudbury is linked, in part, to the different types of claims associated with these cars: accident benefits insurance claims, collision insurance claims, comprehensive insurance claims, and direct compensation property damage insurance claims. Here are some examples of cars (model years 2014-2018) with higher insurance costs:
BMW X6
BMW 4th series
Tesla Model S
Cayenne
BMW 3rd series
Audi Q7
Mercedes-Benz S series
Hyundai Genesis
Audi S5
Mercedes-Benz CLS
Mercedes-Benz C series
Audi A5
Subaru/Toyota BRZ
Dodge Charger Ford Mustang
Lexus IS
Other factors have a stronger impact on your car insurance rates in Sudbury. These factors include: your driving habits, age, driving history, location, policy type, and coverage. The car's model/make alone is not a good predictor of your rates.
7 Ways to save on Car Insurance in Sudbury
Getting cheap car insurance in Sudbury is not easy because rates across the province are high. However, it is not impossible to find car insurance savings. Here are some ways to reduce your rates.
Driving Course: Completing training at a professional and recognized driving school can earn you a discount with some insurance providers.
Claim History: Before you make a small claim, ask yourself if it is worth it. In addition to the deductible you must pay, is the small damage claim worth the potential increase in premiums? You can speak with an insurance provider or broker who can advise if a claim is the right decision.
Good Student: Some insurers reward good grades with insurance discounts.
Minimal Coverage: Here is a tip that works if your car does not have much value and you can afford to replace it. You can adjust your policy to match the value of your vehicle. If you drive an old car that has a lower value, you can cut your policy back to liability only, the minimum coverage required by law. You'll still be covered if you damage somebody else's car, but damages on your car will not be covered, which means you won't have to pay as much each month for your premium.
Private Garage: Let your insurer know if you park in a secure garage or private parking lot. Some insurers provide a discount for this.
Leverage Your Credit Card: Does your credit card include car rental protection? Paying with your credit card can save you around $20 per day in collision damage waiver fees. If you rent vehicles frequently, you can use a credit card navigator tool to help you find a card that has rental car insurance as a perk.
Anti-Theft System: Having a certified anti-theft system in your car lowers its risk of theft. Lower risk means lower insurance premiums.
Sudbury Car Insurance quotes, examples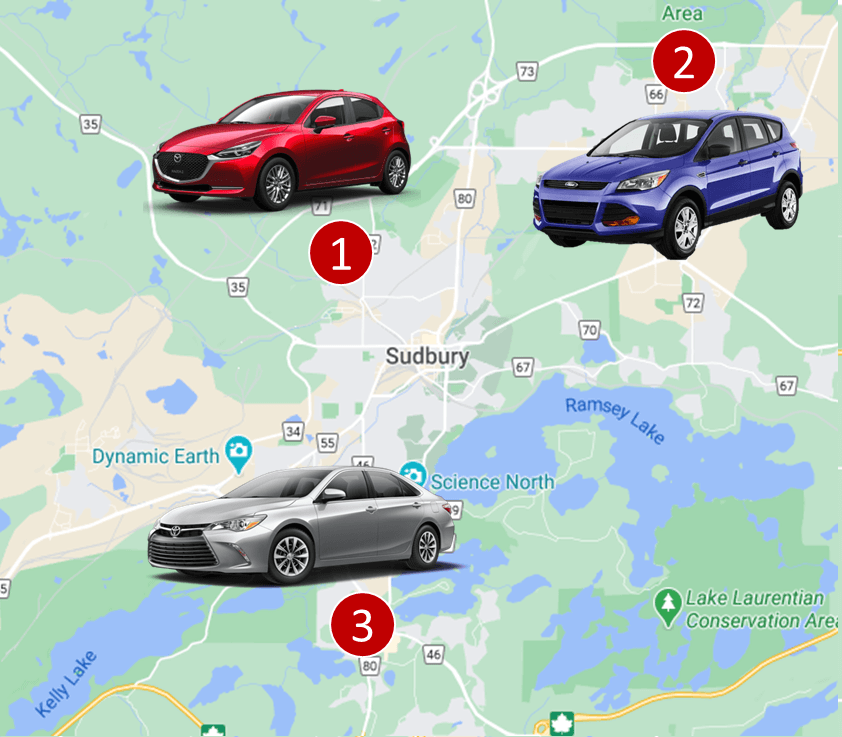 Sample car insurance quote #1:
A male driver, 45 years old, has no claims in the last three years, no at-fault accidents, and no license suspensions. Vehicle: 2018 Mazda 3 GX, CAA member, comprehensive coverage (including collision). Policy: $1,000 deductible, 3rd party liability – $2,000,000.
$72 per month ($864 annually)
Sample car insurance quote #2:
A female driver, 52 years old, has no claims in the last three years, no at-fault accidents, and no license suspensions. Vehicle: 2014 Ford Escape, collision-only coverage (no comprehensive). Policy: $1,000 deductible, 3rd party liability – $1,000,000.
$86 per month ($1,032 annually)
Sample car insurance quote #3:
A female driver, 34 years old, has no claims in the last three years, no at-fault accidents, and no license suspensions. Vehicle: 2016 Toyota Camry, comprehensive coverage (including collision). Policy: $1,000 deductible, 3rd party liability – $1,000,000.
$110 per month ($1,320 annually)
Car casualty rates in Ontario (including Sudbury)
Based on 2018 casualty statistics from Transport Canada, Ontario drivers are among the safest drivers in the country.
| Province | Fatalities per 100,00 licensed drivers | Injuries per 100,00 licensed drivers |
| --- | --- | --- |
| NU | 74.2 | 928.0 |
| YT | 24.1 | 681.1 |
| SK | 15.8 | 517.5 |
| PE | 13.2 | 573.8 |
| NS | 10.2 | 978.9 |
| NB | 9.0 | 484.3 |
| AB | 9.0 | 530.0 |
| BC | 8.0 | 555.7 |
| MB | 7.6 | 1310.0 |
| NT | 7.6 | 382.5 |
| Canada | 7.2 | 575.0 |
| NL | 6.6 | 460.8 |
| QC | 6.4 | 622.1 |
| ON | 5.8 | 491.3 |
Sadly, the good driving record of Ontario is not reflected in car insurance rates in province; they are still among the highest in the country.
Car Insurance in Sudbury – what you must know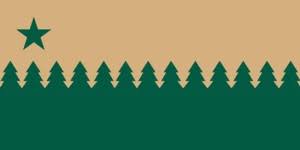 Car insurance is mandatory in Sudbury and across the province of Ontario.
Liability coverage is the minimum 3rd party liability coverage that is required by law. It is part of every car insurance policy. In Ontario it is $200,000.
Other car insurance benefits available in Sudbury, Ontario include:

Disability income benefits: 70% of your gross income. This benefit maxes out at $400 per week.
Non catastrophic injuries: The standard maximum amount for medical, rehabilitation and attendant care expenses (which can include paramedical services such as physiotherapy, chiropractic treatment or a home care aide) is $65,000.
The standard maximum is $1,000,000 for catastrophic injuries.
The maximum amount for caregiver benefits is $250 per week for the first dependant. A further $50 per week may be added for each additional dependant.
The maximum benefit payment is $100 per week for assistance with home maintenance duties if your injuries prevent you from preforming these duties.
For death and funeral benefits, $25,000 is the amount for your eligible spouse with a further $10,000 for each dependant. There is a maximum of $6,000 for funeral expenses.
What cars are the least expensive ones to insure?
Some cars are less likely to get into an accident and when they are in a collision, they cost less to repair. Here are some examples of models from 2014-2018 that are on the lower side car of insurance costs in Sudbury.
Smart Fortwo
Ford F150
Nissan Frontier
Chevrolet Tahoe/Yukon
Chevrolet Silverado/Sierra
Fiat 500
Ford Mustang Convertible
Jeep Wrangler
Buick Encore
Honda CR-V
Jeep Compass
Chevrolet Equinox/Terrain
Nissan Xterra
Honda Pilot
Hyundai Accent
Remember, your car model is just one of the factors influencing your insurance rates. Your personal driving history impacts your rates more than the make and model.
5 Car Insurance myths to know
Myth #1: Insurance works in the same way across all Canadian provinces
Provinces have different systems. Some are no fault, some are tort (at-fault) and some use a mix of both. The system does not define who is "at fault" but rather, which insurance company pays for the damages and if the drivers can sue each other. Additionally, some provinces only have one insurer, not a choice of providers. In MB, SK, and BC only one company per province – MPI, SGI and ICBC respectively – can provide car insurance coverage.
Myth #2: No-fault insurance means that none of the parties involved in an accident is at fault
There is always an at-fault party, or both parties are partially at fault. The term "no-fault" means each insurer covers part of the damages. This is to ensure quicker payouts since time is not spent determining who is at fault.
Myth #3: If you get into an accident once or get a ticket, your insurance rates will always stay high
Tickets and accidents that affect your rates are only on your record for three years.
Myth #4: It is more expensive to insure red coloured cars
This is such a classic myth, but it's not true! The colour of your car has no impact on your rates. Drive a red, hot pink, or lime green car – it won't impact your quote in the least.
Myth #5: Car insurance rates for cheaper cars are lower
Rates are driven in part by the make and model. For example, insurance rates for Honda Civics are generally higher than for many other more expensive models.
Typically brands such as Hyundai, Nissan, Ford, Buick, Chevrolet, and Jeep are cheaper to insure. Various series of BMW, Mercedes-Benz, Audi, and Lexus tend to cost more. This is not surprising because more expensive cars drive higher repair costs. Check the tables above for the exact makes/models.
Car insurance costs in Sudbury, Ontario, depends on many factors. On average, drivers in Sudbury (across the entire greater Sudbury area) pay between $90 and $120 per month. Violations affect your rates. If you have a maximum of two violations in the last three years (parking tickets not included), you can expect to pay 20%-35% higher rates. If you have a serious history of driving problems, you can be looking at doubled rates. Also, younger drivers may expect significantly higher auto insurance premiums due to their lack of experience.
Since 2012, our proprietary insurance review platform has collected independent consumer reviews for different insurance and financial products. We now have thousands of insurance reviews. Click here for free access to  all car our insurance reviews.
Our Publications related to Auto Insurance
Car Insurance by Location