The Insurance Customer Experience is an innovative service that equips Canadians with independent life insurance consumer reviews for all major Canadian insurance providers.
Life Insurance Reviews cover most Life Insurance companies available on the market e.g. Manulife, Great West Life, Sunlife, Blue Cross, Canada Life, London Life and many others.
Insurance reviews reflect both general aspects of insurance experience such as Customer Service, Claim Experience, Insurance Rates and also life insurance specific topics such as Investments and Savings, Medical Tests, Pre-Conditions and many others
---

---
Life Insurers Reviewed by Consumers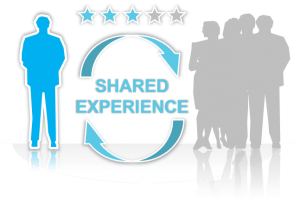 Insurance companies are rated using three main criteria: Customer Experience, Value for Money and Claim Experience, where consumers can evaluate their insurers on a scale of 1 to 5 stars.  Consumer comments give reviews context and share valuable experience with others.
Why do consumers need insurance reviews? Very simple:
Use others' experience to inform your future insurance purchase
Find out how good or bad different insurers are in handling claims
Save money through avoiding insurers with questionable payout reputation
Independent reviews are free for everyone to read, and registered users can write reviews, rate insurers, and vote for other reviews. Before publishing, consumer reviews are assessed by moderators to ensure the quality of the content. All reviews are anonymous, guaranteeing an independent consumer perspective.
Once you identified your favourite insurance providers, see how much you should be paying for premiums using our Insurance Price Comparison Tool and easily find insurance brokers offering products that you are interested in.
---